INITIAL
KUNDALINI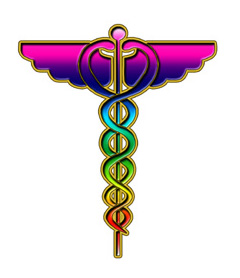 A Little Learning
Is A Dangerous Thing:

Drink Deep,
Or Taste Not
The Pierian Spring*

Before anyone seeks to arouse Kundalini – let him know much about it, especially of its dangers, let him be intimately acquainted with these.

He will then leave it alone until advised to begin. A little knowledge may incline him to foolishness.

When he drinks deep he will realize that duty forbids experiment, the results of which, when made in ignorance, lead to disaster, first to the experimenter, which might not much matter one way or the other except to himself, but also to those immediately around him, and involving danger to the community as a whole – and to this he has no right to subject them.

*Pierian Spring:
"Kunskapens Outtömliga Källa"
Ovanstående textavsnitt är hämtad ur:
"KUNDALINI – An Occult Experience"
av
G. S. Arundale (teosof) – 1938
VISDOMSYOGA
&
AUTENTISK
SPIRITUALITET

LEAGUE
(for)
SPIRITUAL
DISCOVERY
"OCKULTERISKA"
KATEKESEN
eller
REMEMBER
Be Here Now
av
Baba Ram Dass
(Dr. Richard Alpert)
1971
(Klickbar Bildruta)
Intressant Läsning:

Den Hemliga Lärans
GRUNDTANKAR
av
G de Purucker